Ovo je jedan od onih "
dok vi ovo čitate ja sam na putu za..
." postova. Nastao tokom nedeljnog popodneva i predivnog druženja sa Marijom čiji blog
"My little fashion notebook"
, verujem da dobro poznajete.
Outift: za moju dušu. Jednostavno sa malo frenchy prizvuka, i ponovo sa boyfriends džinsom u glavnoj ulozi. A sada žuuuurim opasno ka svojih 5 minuta odmora! Ljubac veliki za sve! Vaša B.
This is one of those "while you are reading this, I am on my way to…" post. It has been made at Sunday afternoon that I spent with lovely Marija from the
"My little fashion notebook"
blog. Outfit: simple, with a little bit a french touch and again with boyfriends jeans in the the leading role. Now, I am in big hurry. Big kiss for all!Your B.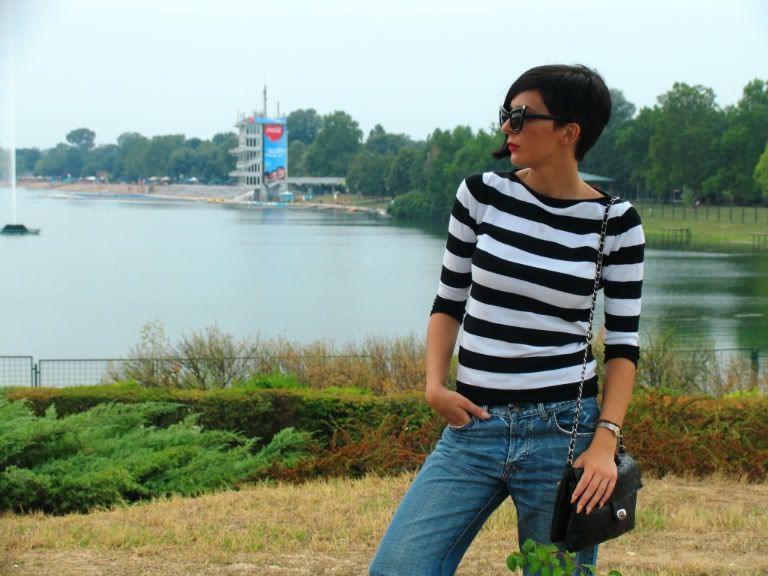 wearing: blouse: ZARA; flats: DOROTHY PERKINS; bag: STRADIVARIUS; sunglasses: ALDO