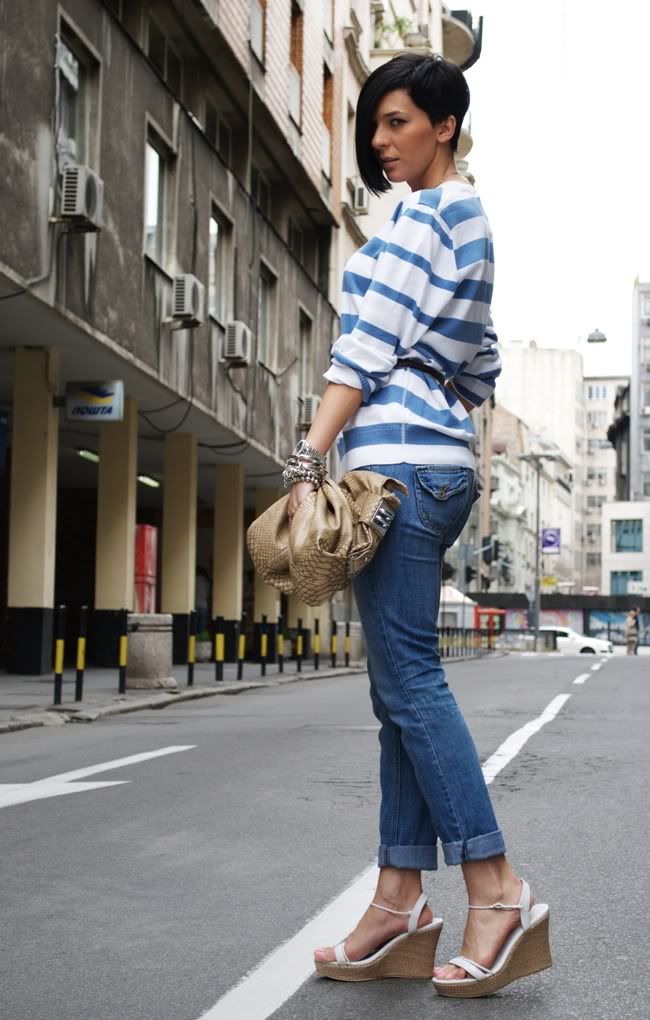 Nedelja. Ovoga puta radna. I prohladna. Sa svojom koleginicom Reom, sa kojom radim za
Creative Art Magazine
(ona kao fotograf, ja kao novinar), krstarile smo gradom u potrazi za najboljim fotogrfijama koje će pratiti jedan od mojih tekstova u julskom broju (Creative Art od maja izlazi i u štampanom izdanju, tako da ga možete nabaviti i off-line). Dakle potraga za
masonskim simbolima na beogradskim fasadama
(da,da o tome je tekst), i uz to puno priče, smejanja i naravno…fotkanja!
Rei kao profesionalcu ovo ni malo nije teško palo, a Nušićeva se pokazala kao odlična i zahvalna scenografija.
Uglavnom, bilo je to divno nedeljno popodne, začinjeno tartom od čokolade i naravno žutom oranginom.
Inače, ukoliko ste zainetresovani za Rein rad možete je kontaktirati putem njenog
FB profila.
Ja ću još samo dodati: sjajna devojka, sjajan fotograf!
Ukoliko to niste uradili do sada, ne zaboravite da se priključite GIVEAWAY-u, koji organizujem u saradnji sa Kutkom uživancije. Ostalo je još dva dana do proglašenja pobednika, tako da požurite!
Do idućeg posta veliki poljubac i pozdrav za sve!Vaša B.
Sunday. This time busy. And chilly. With my colleague Rea, with whom I work for
Creative Art Magazine
(she as a photographer, I as a journalist), we cruised the city looking for the best photos to follow one of my articles in the July issue (Creative Art from May published in the printed edition, so that you can get off-line).  A lot of talking, laughter and of course … shooting! This was easy for Rea and Nušićeva street proved to be excellent and appreciate scenery. Basically, it was a wonderful Sunday afternoon, spicy chocolate tart, and of course yellow orangina. Otherwise, if you are interested for the Rein work you can contact them through her ​​
FB profile
. I will only add: a great girl, great photographer!
Until next post big kiss and a greeting to all!Your B.
          wearing: sweater: SPRINGFIELD; jeans: MANGO; wedges: BENETTON;
        bag: DAVID JONES; belt: ZARA, watch: ESPRIT